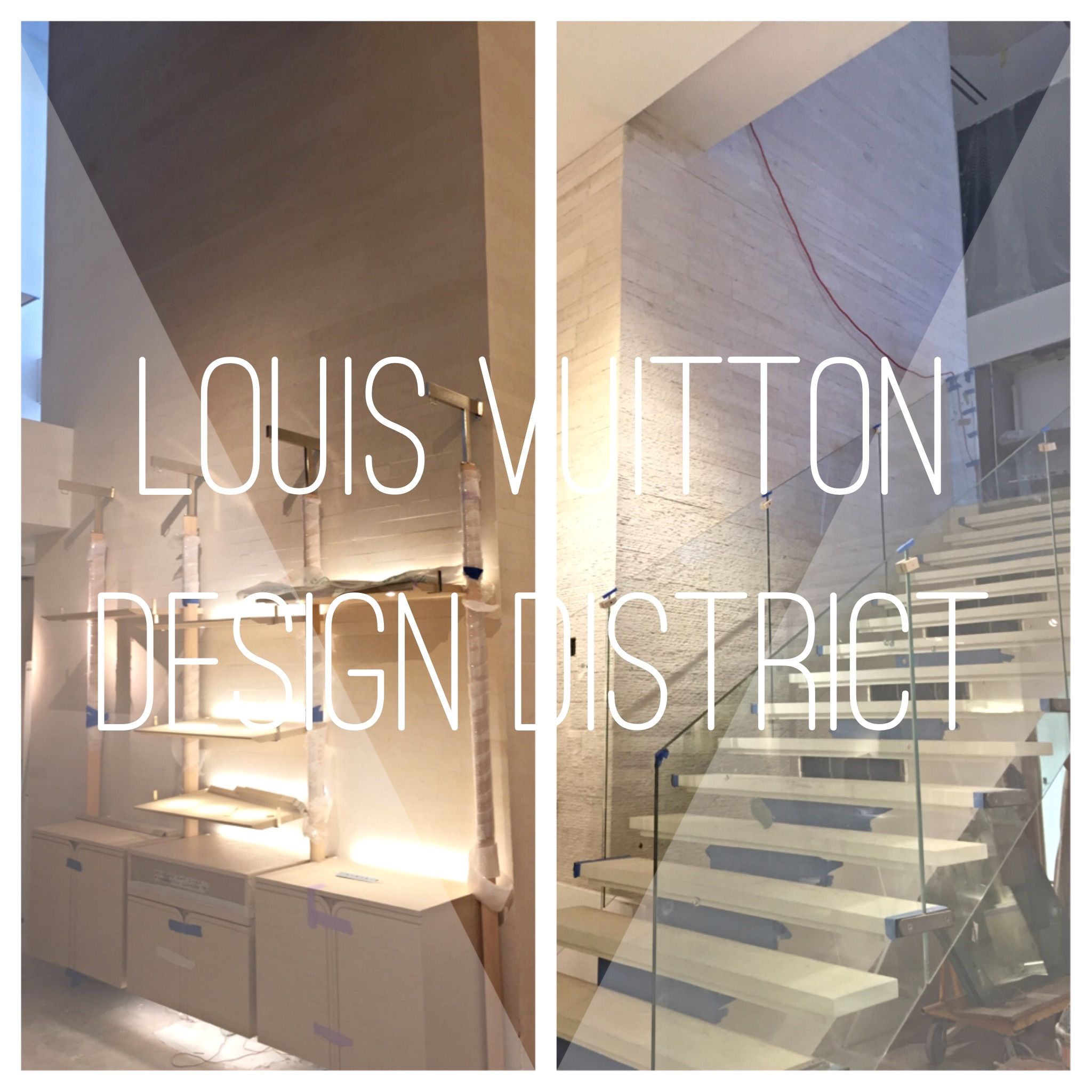 Details can elevate a space from ordinary to elegant or from basic to modern. Using natural stone in interior space provides an element of individuality and style.
In a place that houses only the top names in fashion such as, Tom Ford, Dior, MIU MIU, etc. it is clear why the Louis Vuitton store in the Miami Design District was looking to create a look that was both contemporary and chic. So they reached out to Andean Stone to use our premier Peruvian travertine, and here's what we did.
The 4 story building took over 8 months of design and construction to complete, and is equipped with a VIP roof top deck.To create the modern look we used our Navona limestone and erected two 60ft walls that protrude up onto the rooftop deck. Each wall was created from the same material but we used two different techniques to get the look we wanted. The first wall has a honed, or a matte finish to create a chic elegant look with a beautiful wrap around flight of stairs. The second wall was also constructed from our Navona travertine. What makes this wall different is that we used a split face or striated finish to create texture and a linear pattern for a look that is more edgy and stylish.
See for yourself!